Linux has many features and tools that make the user experience very convenient and rich. There are regular updates, a very enthusiastic community that supports you out at every step. In the same quest, today we will learn about an amazing tool called Albert. It is basically a keyboard launcher. Now you may ask, what is a keyboard launcher?
Keyboard launcher is an application that allows you to do things from the keyboard which you normally have to carry out with a mouse. Having one makes your interaction with your computer very easy and quick.
Now, you may be saying, "are you talking about keyboard shortcuts because I already know that". My replay to this question is, Naah!
I am not talking about keyboard shortcuts for things. But a way to execute and do things very fast with your keyboard. You may be a little confused right now. Let me show you some examples.
Suppose, you want to open an application. Typically, you have these two ways:
1. Open the menu, search for the application then select the application.
2. Secondly, you can open the terminal and start the application from there.
But with the Albert, you can simply use your pre-defined shortcut keyboard shortcut top open a search bar. Then you can search for an application and it will show you some results, choose the one you want and that application will start.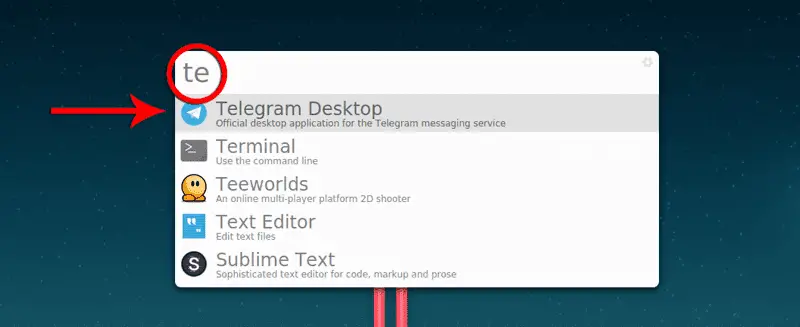 You can not just launch the applications, but a lot more things can be done with the least efforts. Albert launcher comes with a set of Extensions, which provides many useful features:
Extensions Available
Application: Allows you to launch any application as shown in the example above.
Calculator: You can calculate things just like you do with Google.
Browser Bookmarks: Open browser's bookmarks directly by searching.
Files: Search for any file or folder and open it.
Has Generator: Generate MD4, MD5, SHA256, etc hashes.
MPRIS Control: Controll media playback with commands: play, pause, stop, next.
WebSearch: Open any urls & do web search on Google, Amazon, Youtube, etc.
Control System State: Standard commands: systemctl, reboot, shutdown, etc.
All the features can be enabled by extensions available in the settings. Just click on the gear icon at the top-right corner.
Here are the extensions that you can enable and use. It also allows you to add your own functionality if you are into coding. So you can always extend its functionalities.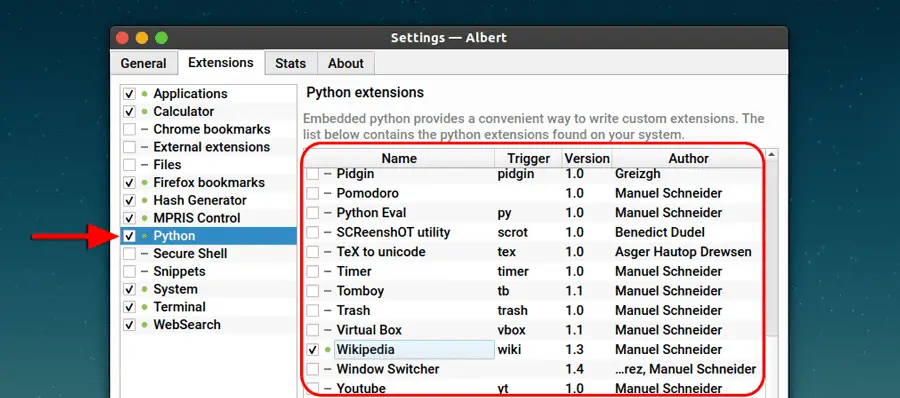 Note: The above screenshot shows the available extensions such as Applications to launch the apps, Calculator to calculate, etc. But the Python extension has many other extensions that you can enable and use e.g. the Wikipedia extension is enabled under Python. This allows you to directly search WIKI pages.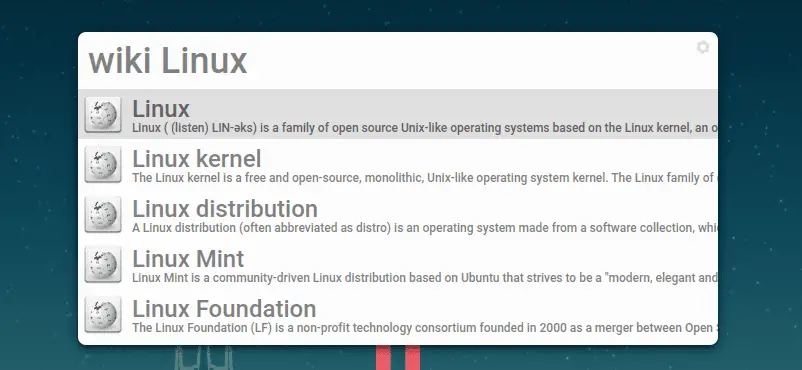 The below screenshot shows the General Settings of the application. Here you can specify your keyboard shortcut, change the output, theme and many other options to tweak it.

Overall the application is amazing. Once you start using it on a daily basis, you will love it. The ease and quickness will make you very addicted to it and if that happens, let me know.
How to install Albert on Linux
The installation for Albert is pretty straight forward. You just download the package file and install it. Use the given download page link to download the package.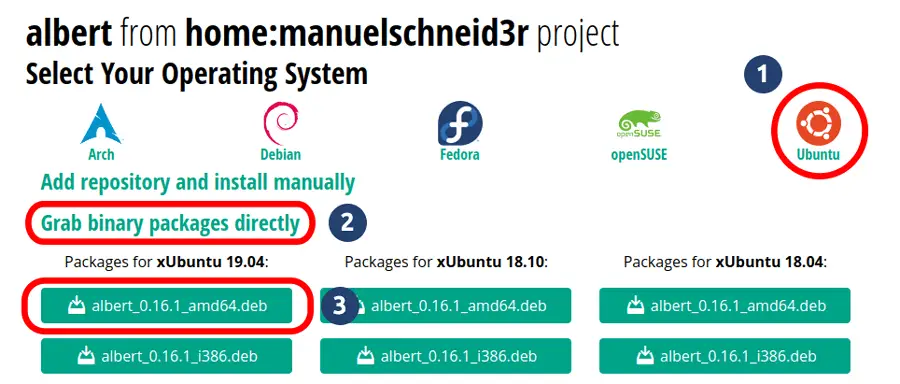 Simply select the distro ( or Based Distro e.g. Mint Linux is based on Ubuntu, MX Linux is based on Debian) then click on Grab binary packages directly, lastly click on the package file as per distro version and architecture.
If you want a quick guide on how to install a package file in various Linux distros then check this out: https://linuxh2o.com/how-to-install-applications-in-linux/
Watch Video guide on YouTube
Additionally, you can also watch a step-by-step video guide on YouTube to get a better understanding about it.
Conclusion
Hope you find Albert helpful. Let me know in the comment section below and do subscribe to the Youtube channel. I will catch you sooner in the next one, till then keep enjoying Linux.
---