In this article, I review XDM (Xtreme Download Manager), an IDM alternative for Linux. XDM is really a worthy and better IDM alternative than any other download manager available for Linux.
As we know, IDM or Internet Download Manager is a well-known name among people who like to download stuff from the internet. The download manager is famous for its speed, features, and usability. This is why millions of users around the world use it.
Unfortunately, IDM is only available for Windows operating system, we as Linux users don't get the luxury of this amazing tool. Luckily, Linux has a better alternative and the best part about it is that it is free and open-source.
XDM is an extremely powerful tool with a plethora of features. It can increase download speed up to 500%. Apart from that, It can save streaming videos from websites, resume broken/failed downloads, schedule and convert downloads. XDM seamlessly integrates with popular browsers like Google Chrome, Mozilla Firefox, Microsoft Edge, Opera, Vivaldi, and the rest of Firefox and Chromium-based browsers. As a result, when you download anything using your browser XDM detects it and shows a download pop-up.
As you can see, XDM is a feature-loaded download manager and a better alternative to IDM. Moreover, it is a cross-platform application so you can use it anywhere you want, Linux, macOS, or Windows.
Following is the complete list of features XDM offer as an IDM alternative for Linux:
Download any streaming video/audio
Download 5 times faster
Works with all browsers
Download resume/pause
Smart scheduler
Speed controller
Queued downloads
Support for proxy server
Authentication
Batch download
Cool custom design
I think that is enough introduction to the download manager and its features, now let's see how to set it up on your favorite Linux distribution.
How to install XDM on Linux
XMD comes with many options that you can choose from to install it. For Linux, you have two different options.
A installer shell file
A jar file (requires Java)
I am gonna use the first option to install and set up XDM on a Linux distribution as it is easier and straightforward.
Now what you have to do is just download the Linux installer file (xdm-setup-7.x.tar.xz) for XMD and execute it.
After getting the installer, extract it and you will find a install.sh. You have to run this file with superuser permission. Use the following commands to do that.
sudo chmod +x install.sh
sudo ./install.sh
With that you have XMD in your system, just search for it in the applications menu, it will we there.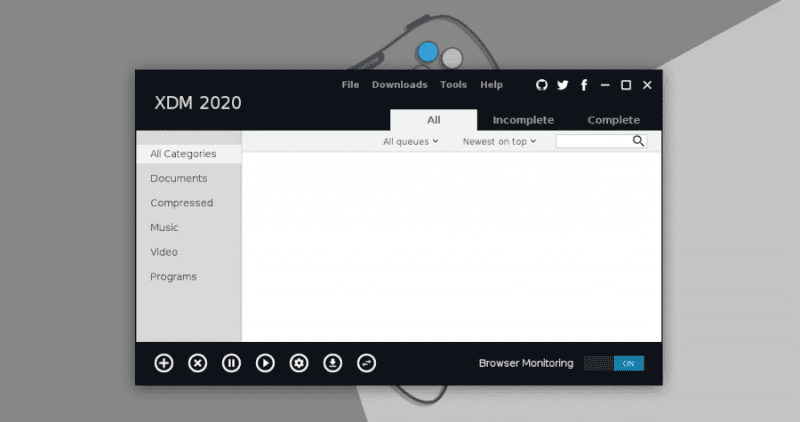 With that successfully completed, Going forward, you have to integrate XDM with your browser(s). Simply install the following extension in the respective browser and you are done.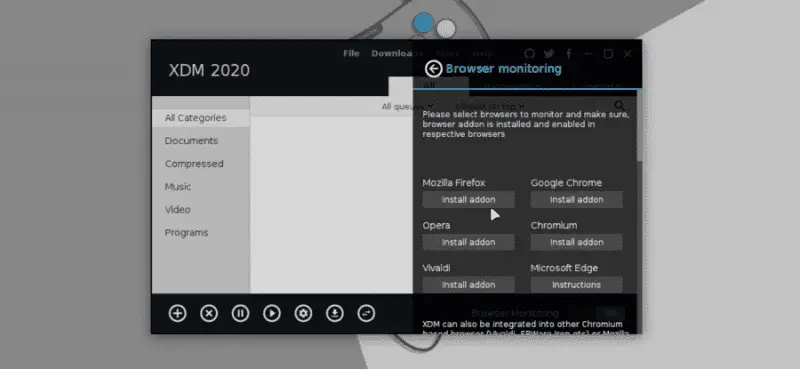 Chrome, Vivaldi, Opera Mozilla Firefox Microsoft Edge
After this it works like charm, there is no issue so far that I have noticed.
Other IDM alternatives for Linux
Apart from XDM, you also have some other options for download managers such as Flareget and UGet. I have written a guide for these alternatives which you can check out using the following link.
Also read: Fast download managers for Linux, Alternative to IDM
Watch Video guide on YouTube
Additionally, You can also watch a step-by-step video guide on YouTube to get a better understanding.
Conclusion
I hope you like XDM and consider it a better IDM alternative that we have for Linux. Let me know what you think about it in the comments and subscribe to the LinuxH2O Youtube channel. Till then, keep enjoying Linux.
---