In this article, you will learn how to install and setup Google earth on Linux. The guide is for all the distributions.
Google earth is a great tool, providing a 3D representation of our earth primarily using satellite imagery. It basically renders a 3D model map, covering the entire world.

With Google Earth, you can see cities and landscapes from various angles. It offers many features like:
Digital globe
3D building models
Street view
Zoom below the water surface
Now let's see how to get it installed in the Linux system.
Installing Google earth on Linux
Google Earth is available in two build formats, .deb and .rpm. Debian and Ubuntu-based uses can download the .deb file and if you are using a distribution from the Redhat family then download the .rpm file.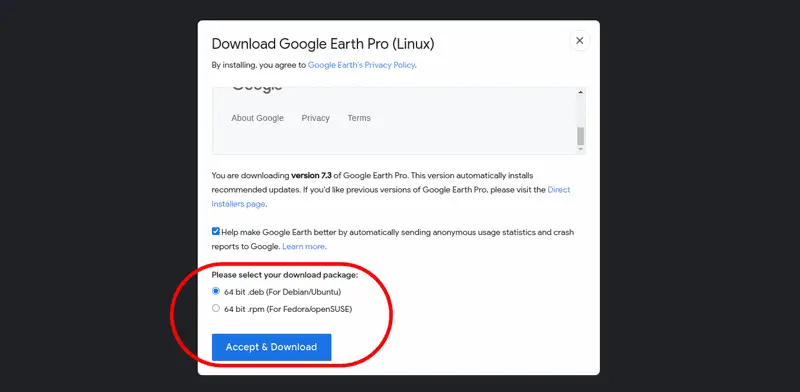 After download the file, you can install in two ways.
Double click on the file and it will open up into the software center then simply click on the install button.
You can use the command-line package manager.
For Debian/Ubuntu and their derivatives.
sudo dpkg -i google-earth-file.deb
And for Redhat, Fedora, CentOS, etc.
sudo dnf localinstall google-earth-file.rpm
For more, check out the installation guide: Installing applications in Linux | Complete guide
After the installation, search for "Google Earth" in the applications menu and you will see the icon. Simply click on it to start.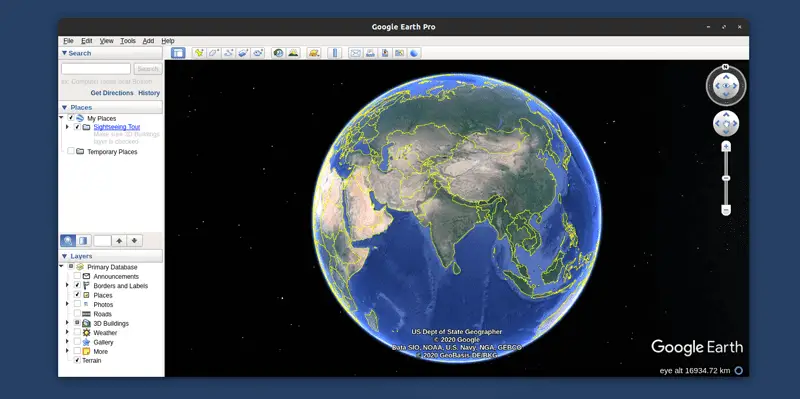 Watch Video guide on YouTube
Additionally, You can also watch a step-by-step video guide on YouTube to get a better understanding of it.
Conclusion
So that was the guide on how to install Google Earth on Linux. Let me know what you think about it in the comments and subscribe to the LinuxH2O Youtube channel. Till then, keep enjoying Linux.
---