Introduction
We often overlook the file explorer or manager when it comes to Linux distributions or general computers. In a way, it is the gateway to our computers which you and I use daily for personal & work-related needs. Without a file explorer, we can not access our files, you can not open or attach them to your email.
All in all, a file explorer is an important application, and having a good one can really make a difference. That is why, I am excited to share why Nautilus is my personal favorite file explorer.
In this article, I'll take a deep dive into Nautilus and see why for the past 7 years it's this file explorer that I use daily.
What is Nautilus anyway?
As I discussed earlier, a file explorer is a really important application, And I like Nautilus. But before I dive into my reasons why Nautilus is my go-to file manager, Let's take a brief look at what Nautilus is.
Nautilus is a part of the Gnome desktop environment. Many major Linux distributions including Ubuntu, Fedora, and Manjaro to name a few, come with a Gnome desktop environment, making it the default File manager.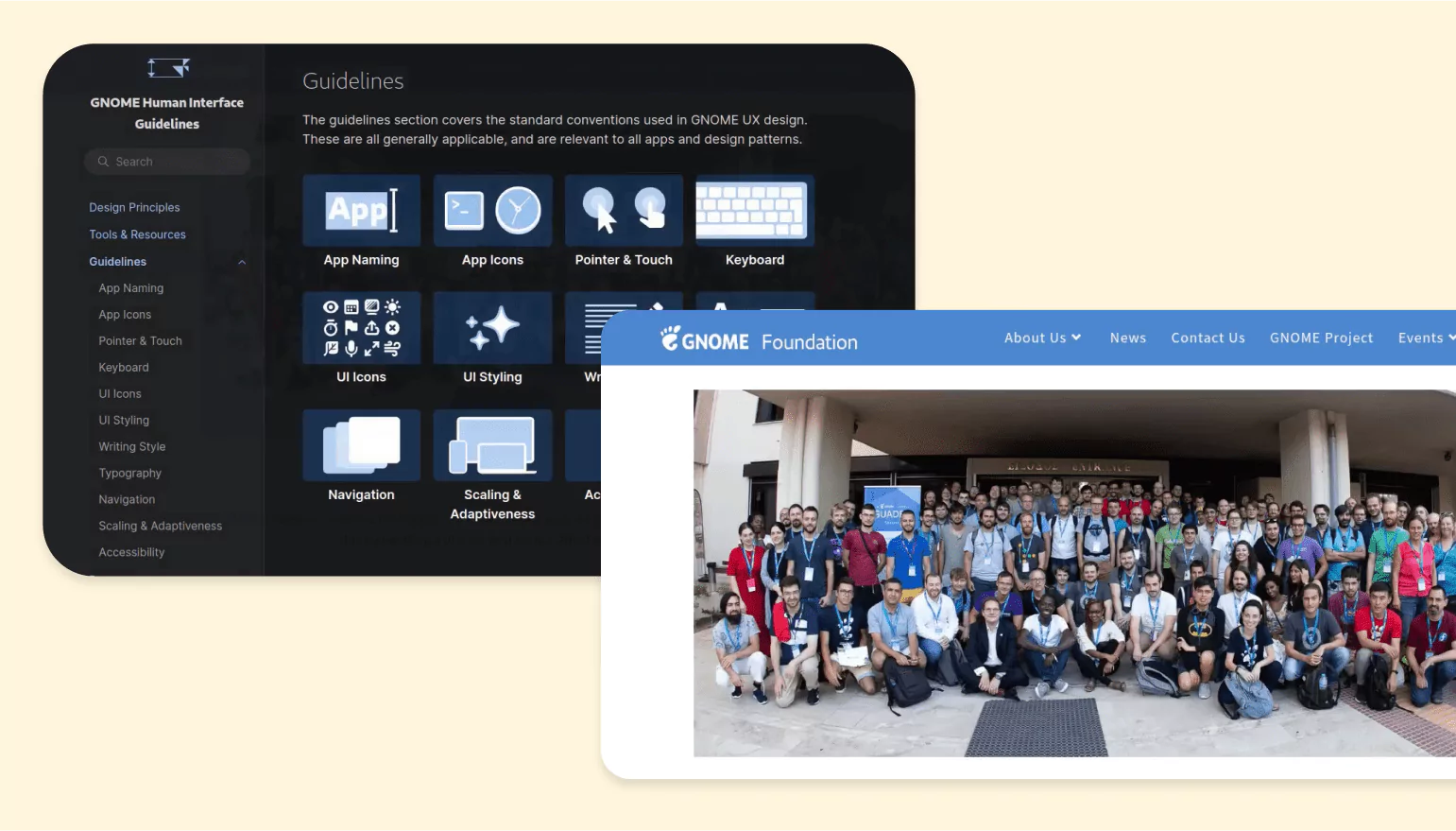 Nautilus follows the human design system guidelines developed by the Gnome Foundation, providing a user-friendly interface to navigate and manage files and folders seamlessly.
Now you know what it is, let's dive deep into the reasons why I like it so much.
Why do I like Nautilus so much?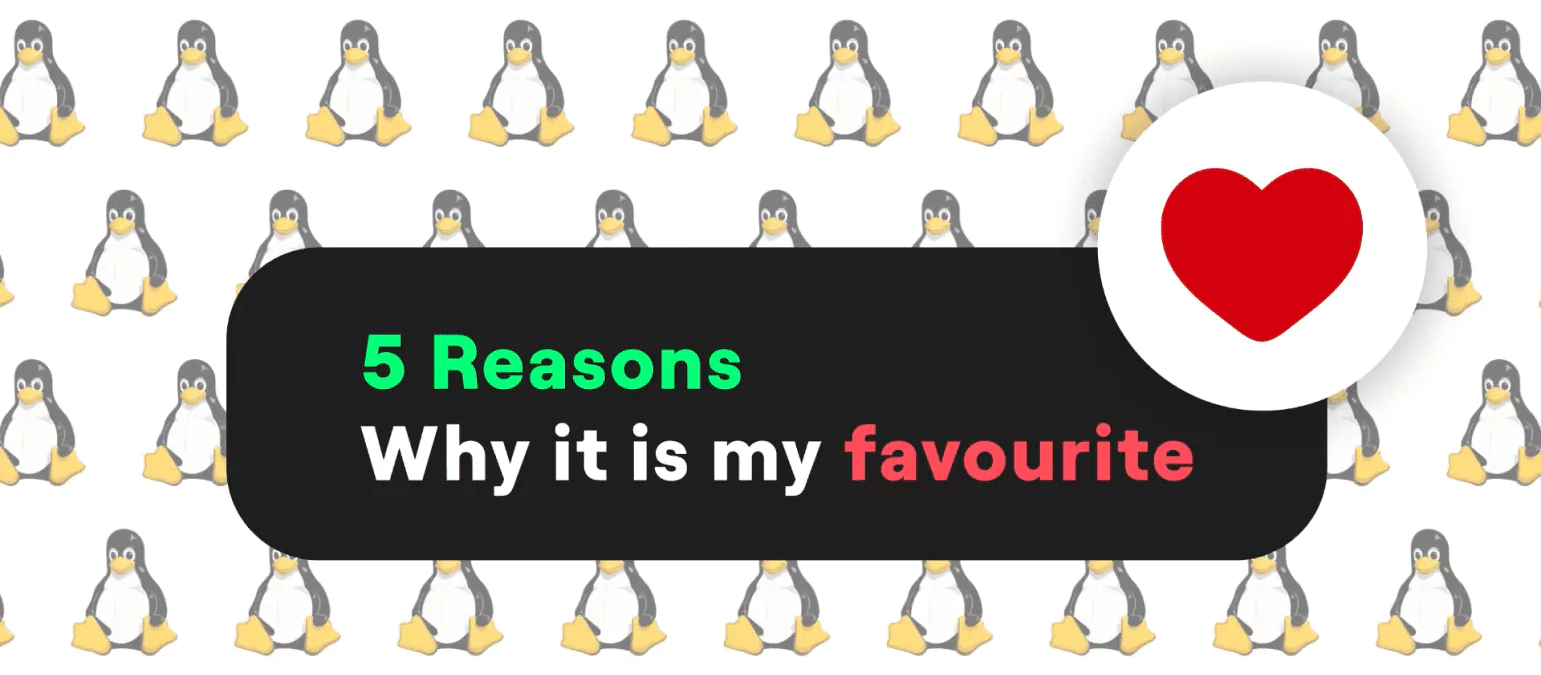 Reason 1: Nautilus has intuitive Interface
One of the primary reasons why we often like an application or a system is because of its intuitive and user-friendly interface. Nautilus is not a stranger to that, It comes with a beautiful human design interface that is followed across the Gnome desktop, making it seamless.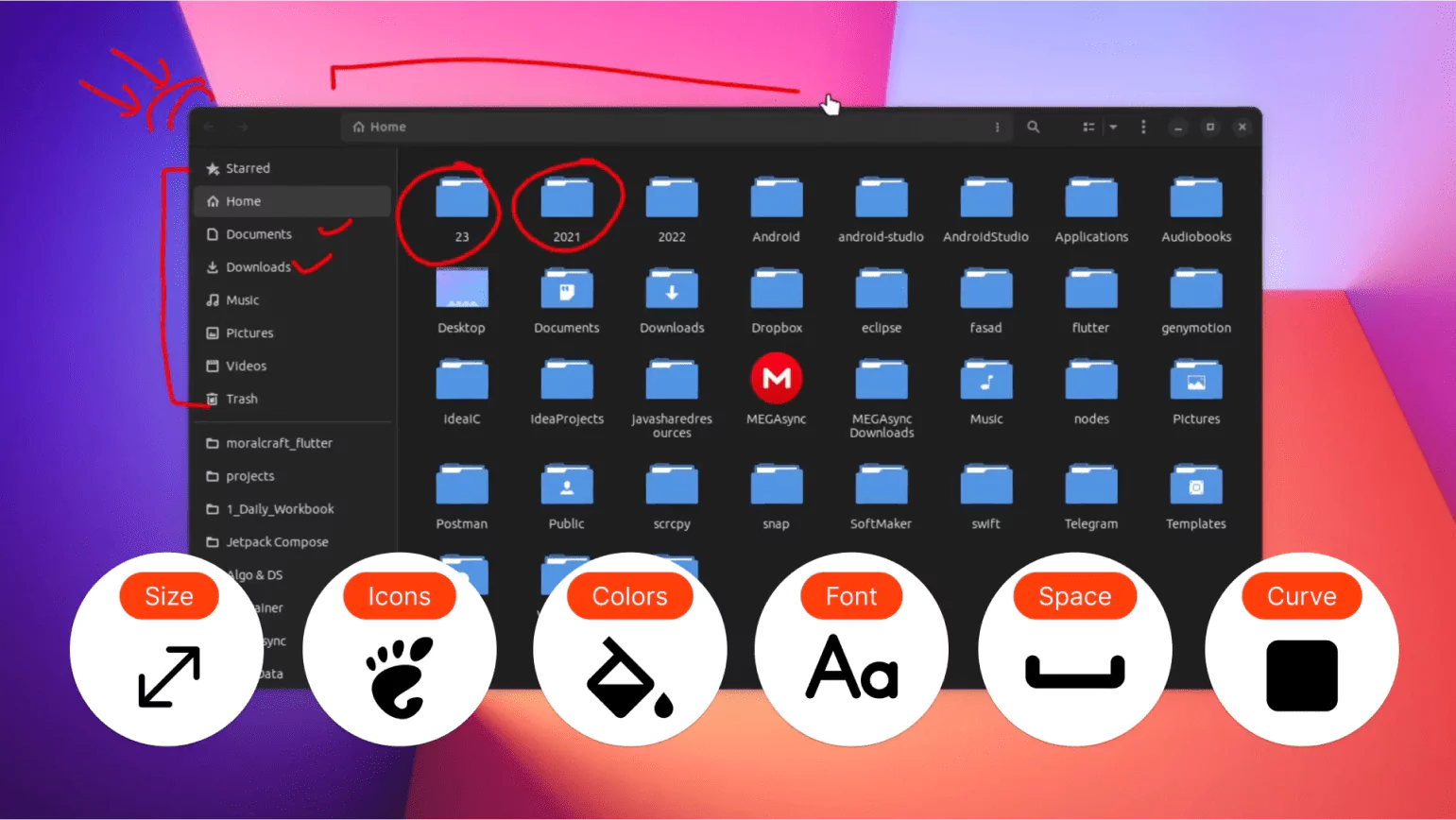 Everything looks perfect: the size, icons, color, font, space distribution, and the trendy curve design that has gained popularity recently. All these elements contribute to the amazing design and interface that it has.
Reason 2: Easy Navigation & Preview
Looks are important but what about the other things?
One of the key reasons why I absolutely adore using Nautilus as it offers easy navigation and seamless preview functionality.
With this side panel, I can effortlessly access my favorite folders and bookmarks for quick access, by default, it comes with popular bookmarks but I can always add my own. On the right, it has files and folders with previews.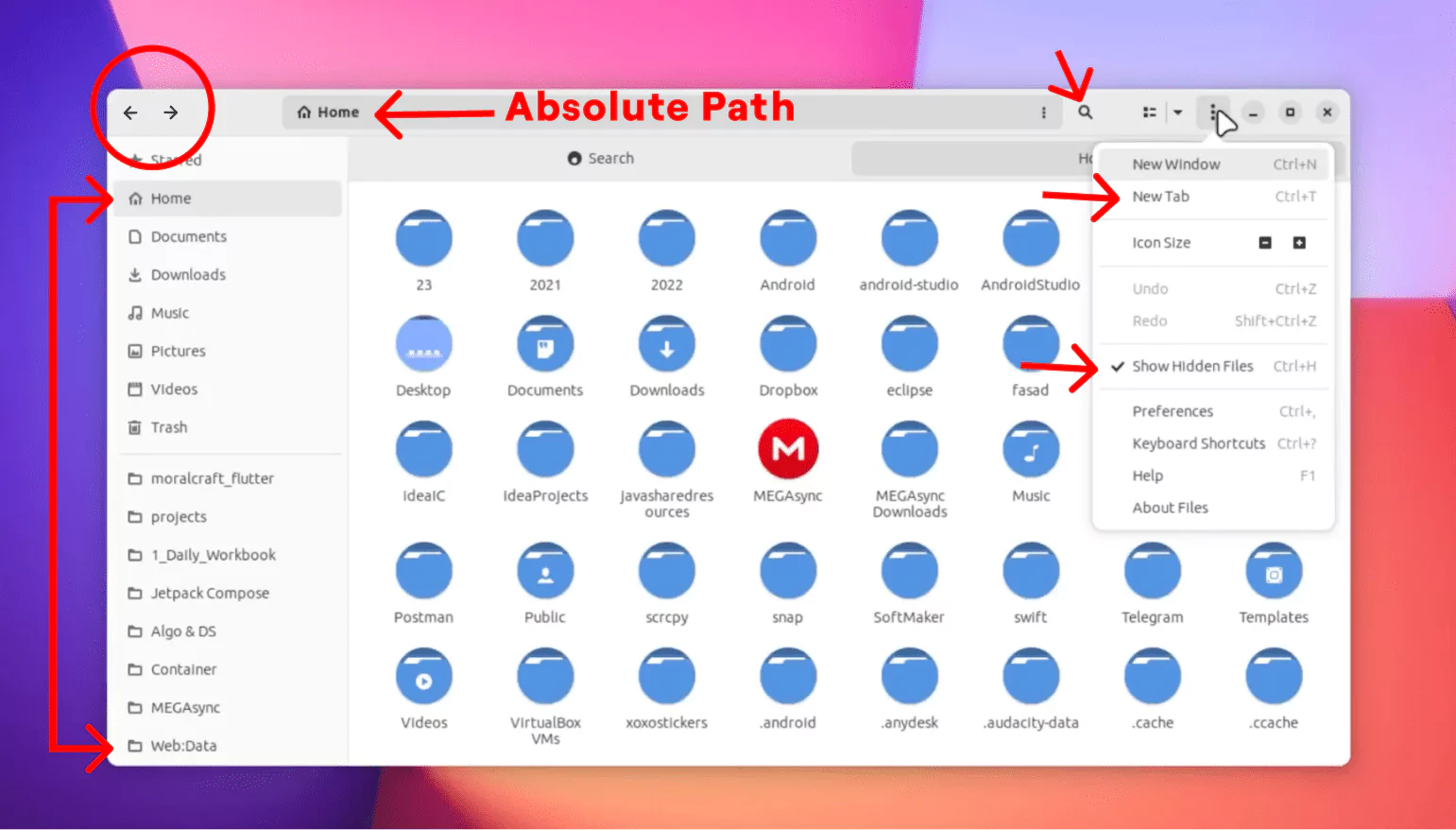 The top action bar provides quick access to search and the absolute path to my files & folders. It has these back-and-forth buttons as well as various view controls.
With the options menu, I can open a new tab if I need and toggle the hidden directories.
The convenience of opening a new tab in Nautilus allows me to easily organize and multitask. I use this feature a lot and it becomes handy when I want to move around the directories.
Reason 3: Customization Options
As a Linux user, I love customizations. With Gnome's human design, Nautilus offers a ton of customizations while keeping it clean and easy to understand.
By default, Nautilus has this gnome base design and comes with system-wide dark & light themes.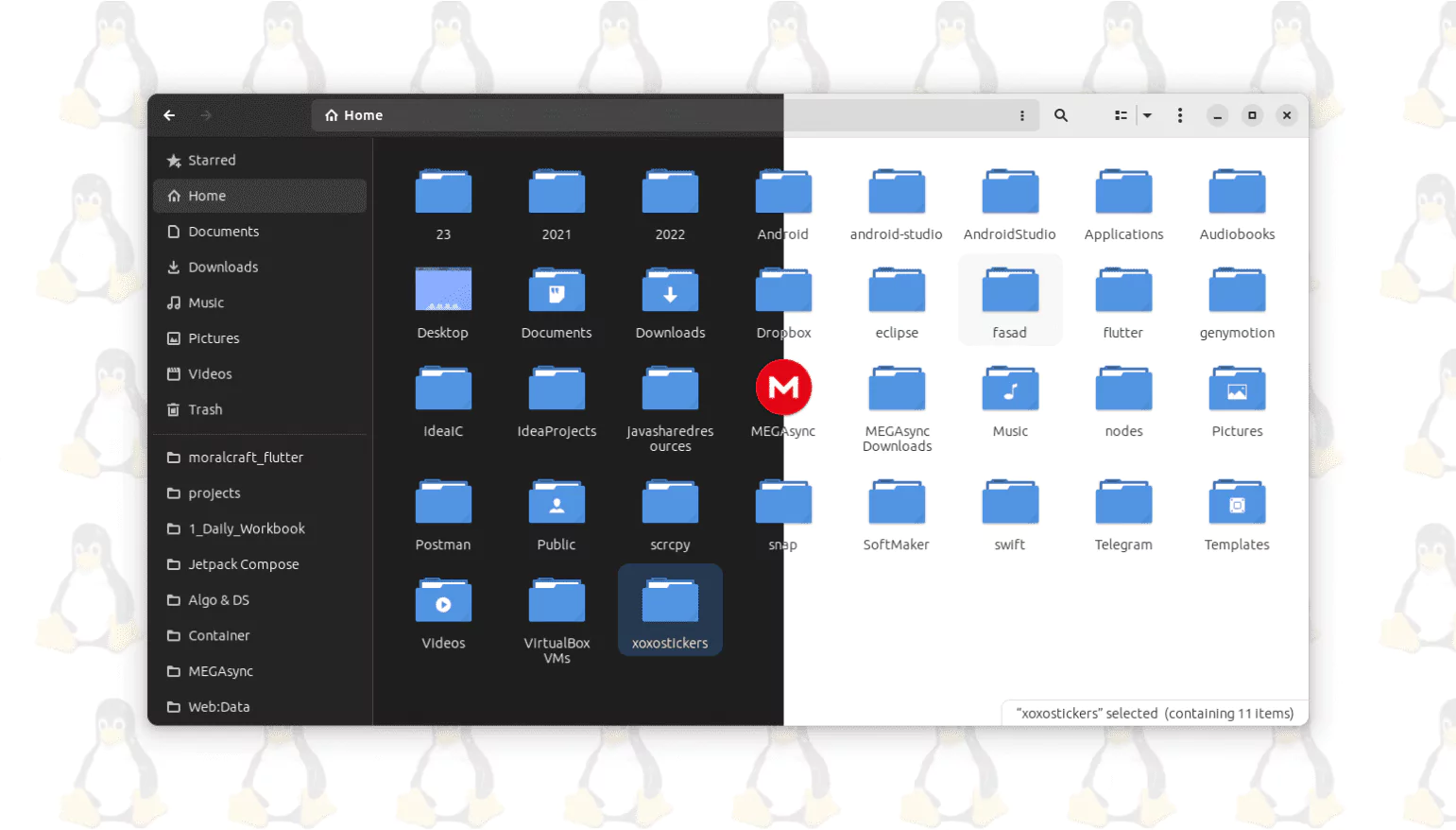 You can easily customize this by adding your favorite GTK themes and icon themes to the system.
I can easily toggle hidden files as I mentioned before and add new bookmarks to the side panel by simply dragging and dropping any folder.
In the preferences, I can use single and double-click options for opening any file or folder and Nautilus will tailor it to my workflow habits.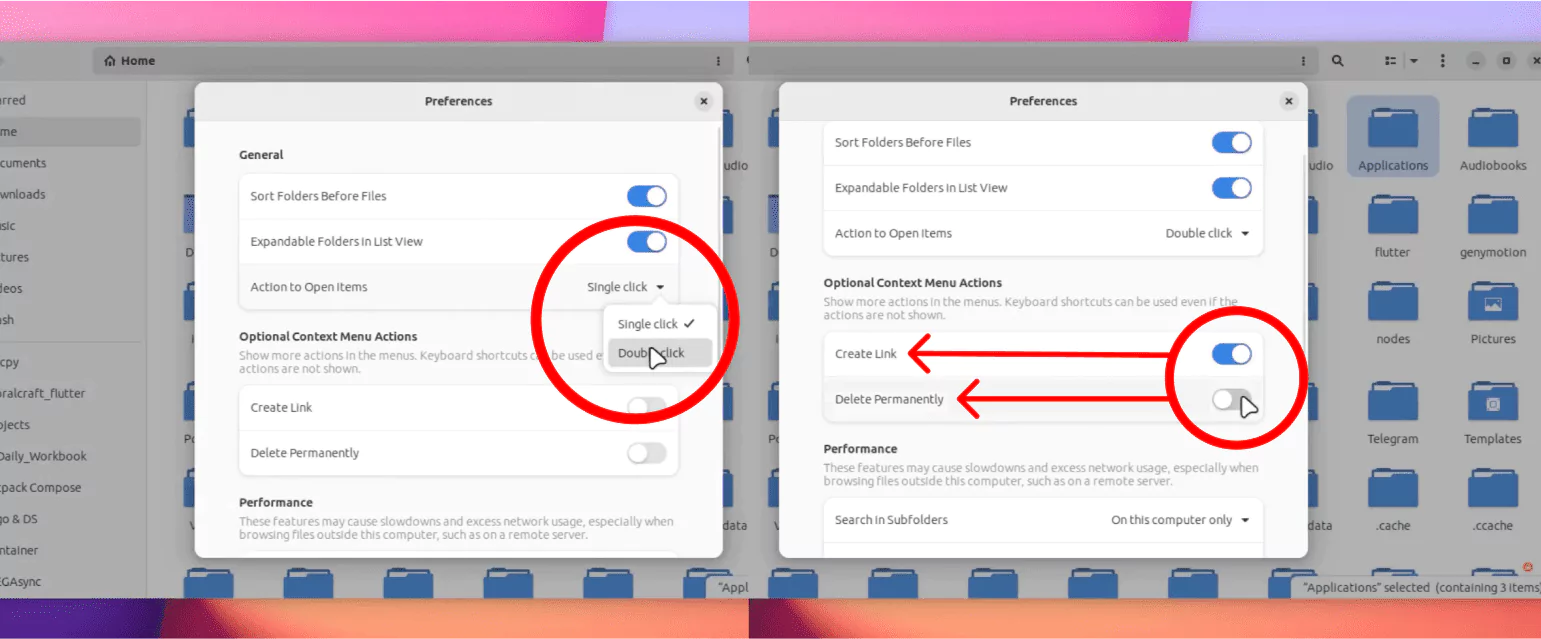 It also offers context menu options like permanent delete & create links which I can enable. I also have view captions for additional information under directories to provide me additional information.
All in all, Nautilus embraces the freedom to customize according to my needs, making it my favorite.
Reason 4: Integrated Tools: Cloud/Remote Access and Archive tools
Another compelling reason why Nautilus reigns supreme as my favorite Linux file manager is that it offers integrated tools for seamless Cloud/Remote Access and Archive management tools.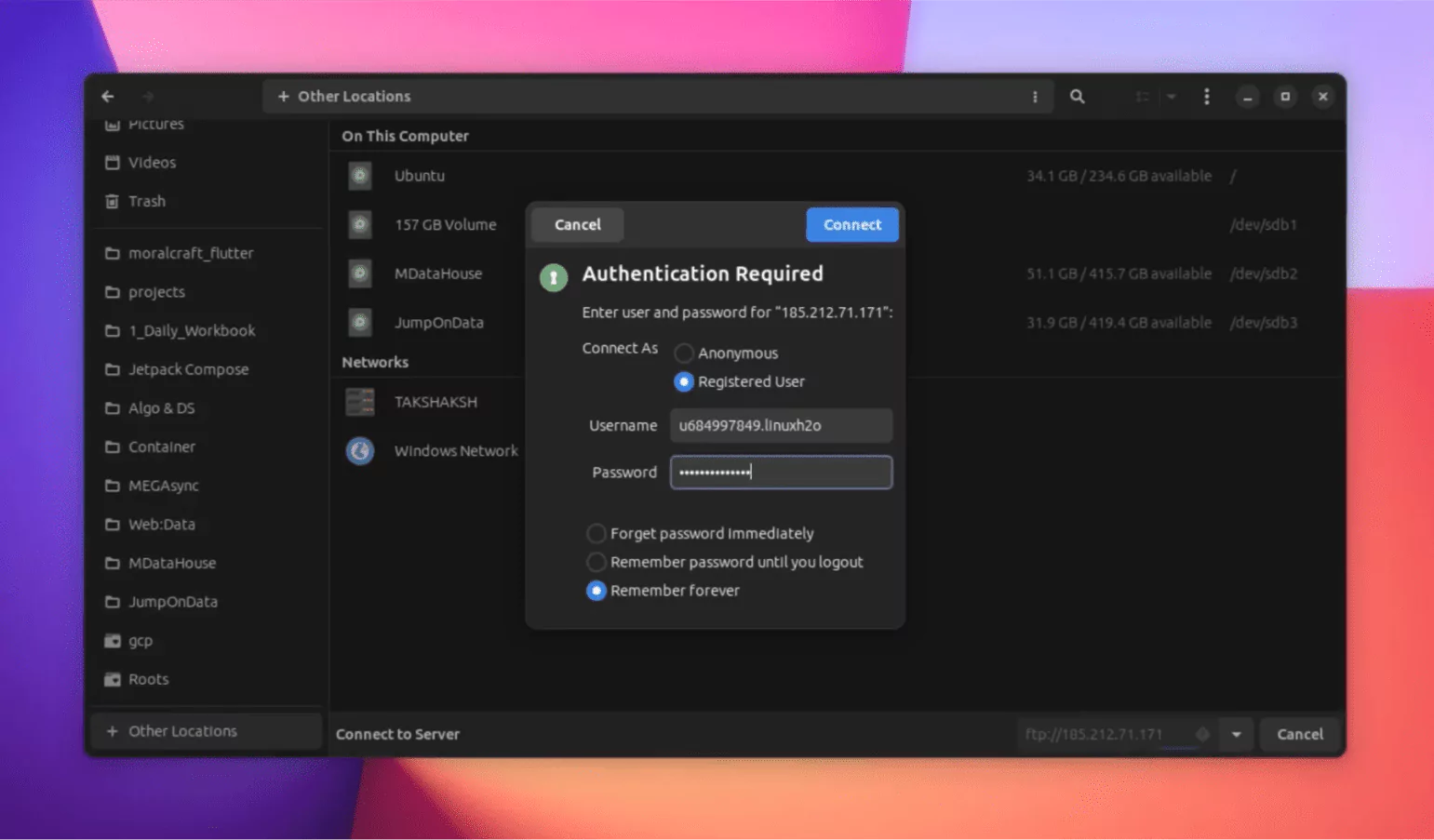 Just like bookmarks, you can add your remote resources and access them with just a single click, making it effortless to sync and manage files across various platforms.
For this Nautilus supports a wide range of protocols like AppleTalk, FTP, NFS, Samba, SSH, and WebDAV. Nautilus also ensures smooth connectivity to these various remote systems and servers.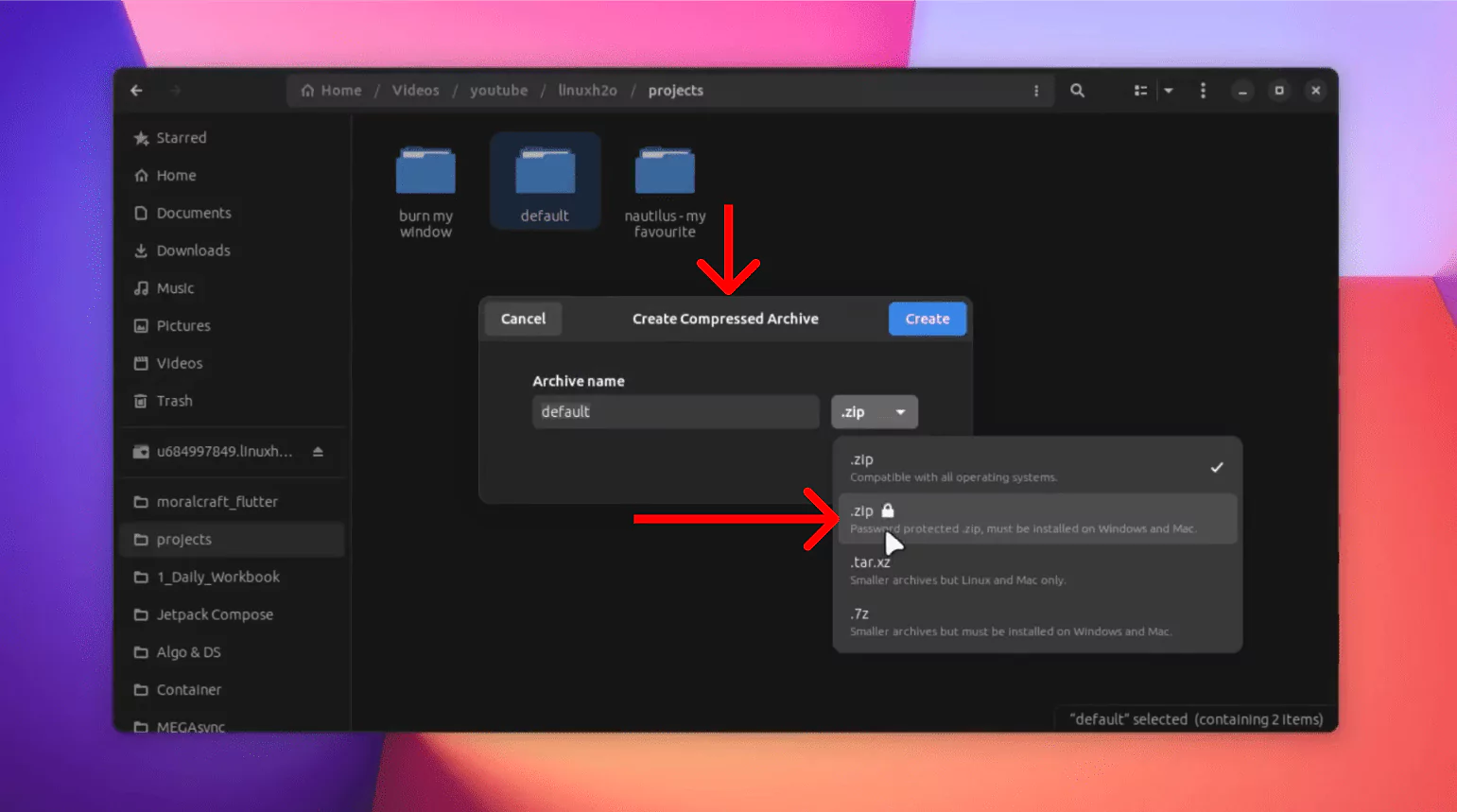 Additionally, I can manage archive files such as zip, rar, tar, and 7z right from it without the need for a separate application. So I can easily create and extract such files without any hustle.
Reason 5: Turbo Performance
Nautilus is not just a user-friendly application that offers good navigation and customization and remote connectivity; it's also incredibly efficient. As It's designed to be light on system resources, ensuring that it doesn't slow down my computer even when managing a large number of files or performing any heavy tasks like transferring huge no of files, creating or extracting archives, etc.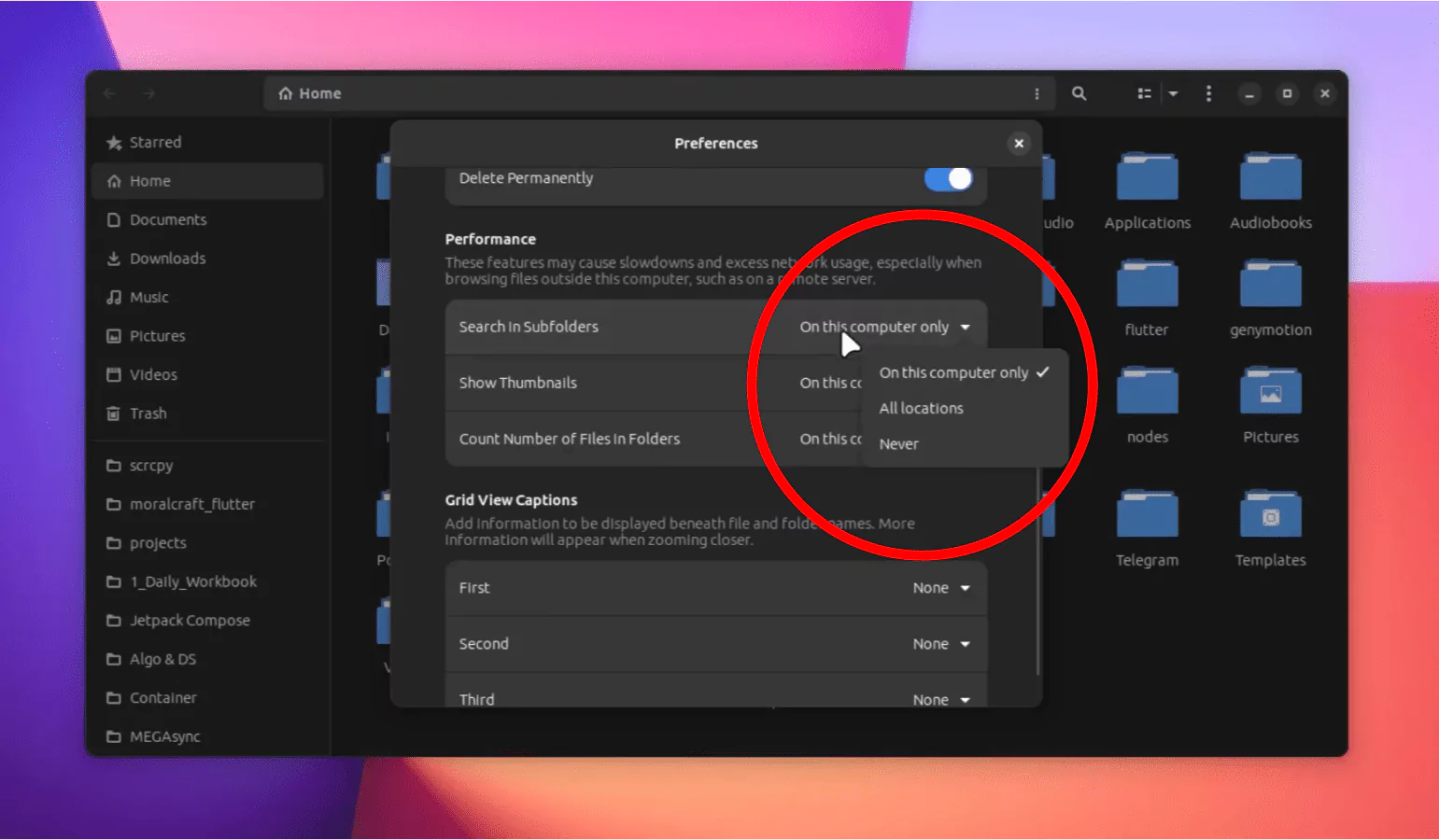 On top of that, Being part of the Gnome ecosystem gives it advantages over other file explorers as it can rely on optimized resources.
Moreover, it comes with performance customizable options that you can easily tweak to suit your needs. These all features make it a perfect choice for both modern and older hardware.
Conclusion
So, there you have it, folks! These are the reasons why Nautilus is my favorite file manager for Linux.
Nautilus is an amazing file manager for Linux. With its user-friendly design and intuitive interface, it's easy to navigate and manage files seamlessly. Its customization options allow you to make it your own, and the integrated tools for cloud access and archive management are a big plus. The best part is its efficient performance – it won't slow down your computer even when dealing with lots of files. So, whether you're using a modern system or an older one, Nautilus is the perfect choice to make your file management tasks a breeze.
Prefer a video version, here it is.
Looking for Microsoft office Free alternative?

---