In this quick guide, you will learn how to install Microsoft's Onenote note-taking on various Linux distributions such as Ubuntu, Fedora, CentOS, Elementary, Mint, Manjaro, etc.
Microsoft's Onenote is one of the most popular note-taking application. It offers a lot of features that lure millions of users. It is easy to use and offers everything that a beginner or expert note taker ever require.
Unfortunately, the application is not available to Linux however some open-source enthusiasts have made an unofficial Onenote desktop application that is compatible with Linux.
Let's see how to install and setup Microsoft's Onenote on Linux.
Installing OneNote on Linux
The Onenote desktop application is available in two different ways.
If you want to use the appimage, then you can download the .appimage file from the below link.
After downloading the .appimage file, make it executable and execute it.
---
Secondly, you can also use the snap app which can be installed using the snap package manager.
sudo snap install p3x-onenote
After installing the P3X Onenote, you can search it in the application menu and open it from there.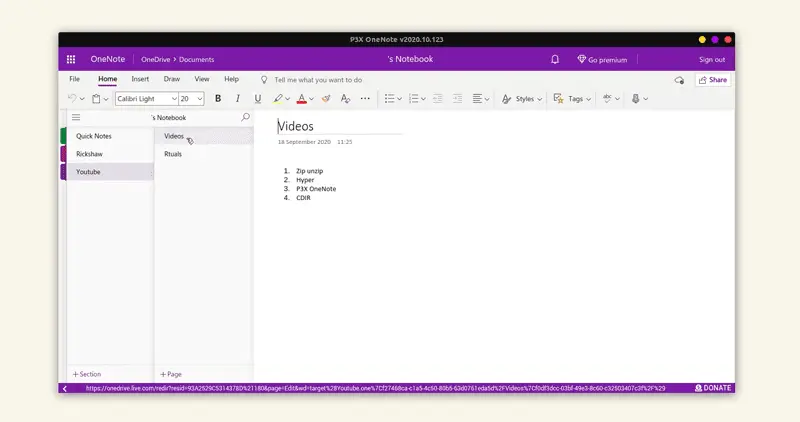 Watch Video guide on YouTube
Additionally, You can also watch a step-by-step video guide on YouTube to get a better understanding of it.
Conclusion
So that is the guide on how to install Microsoft's Onenote note-taking application on Linux. Let me know what you think about it in the comments and subscribe to the LinuxH2O Youtube channel. Till then, keep enjoying Linux.
---