Skype has been around for a really long period of time. It fulfills our basic need whether it's friends or business clients. It helps us by providing a professional and stable platform for all kind of communications. Moreover, it's packed will all the features that a user can demand. So, it's the first preferred and reliable choice for us. Hence, this article on how to install & setup Skype for Linux.
Features of Skype
As I have said, it has all the features that a user can think of or need. In fact, they are there from its early time because of the corporate backing that it has. However, a list of features that Skype offers is given below.
Chat peatures
Video & Voice calling
Conference capability
Device screen sharing
Can use a regular mobile no.
Polls can be created
Files & Contact sharing
Can create groups
Live translation
Very popular with business people
If I say that Skype is the father of all modern messaging platforms such as Whatsapp, Viber, Telegram just to name a few, that won't be wrong.
Installing Skype in Linux
Skype can be installed in any Linux distribution and it's very easy to set up. So let's begun.
First of all, head on to the official Skype website to download the package file that we need.
Here, choose the desired package format as per your distribution and it will start to download.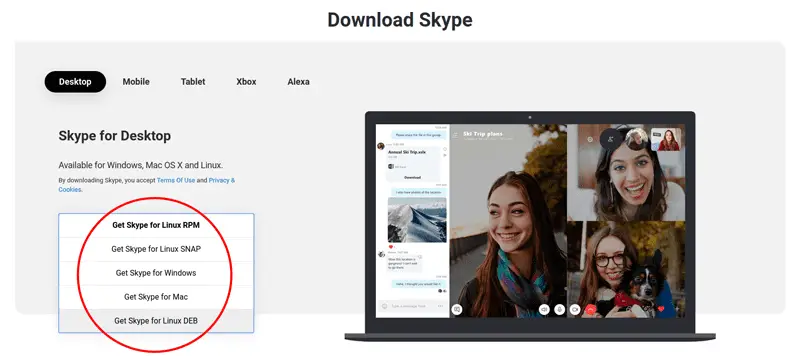 If your system uses .deb files then simply select it from the above drop-down options. Distributions such as Ubuntu, Mint, Kali Linux, MX Linux, Deepin, Elementary OS, Debian, Lite Linux, etc all use .deb package format.
You also get options such as .rpm & snap for installation – RPM is used by distros like Fedora, RedHat, CentOS, Suse, etc
And snap is widely popular and almost all Linux distros provide support for it. So in any case, if you can not use .deb & .rpm packages then go with .snap. Also, check out this snapcraft page for more details.
Suggestion: Check out this guide on – Installing applications in Linux | Complete guide
Setting up Skype for Linux
Now, you can install the download package file in two ways. First is by double-clicking on it.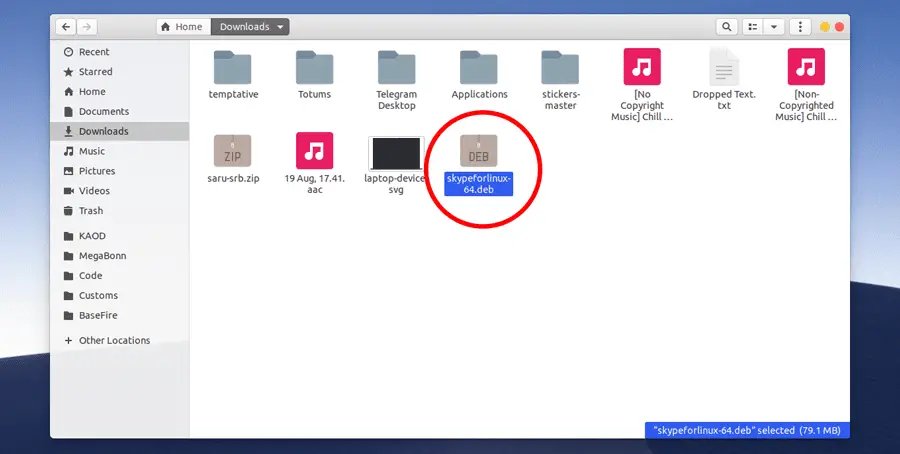 This will open the package file in your software center as all the distros come with a software center nowadays. After that, you can click the install button and it will be installed.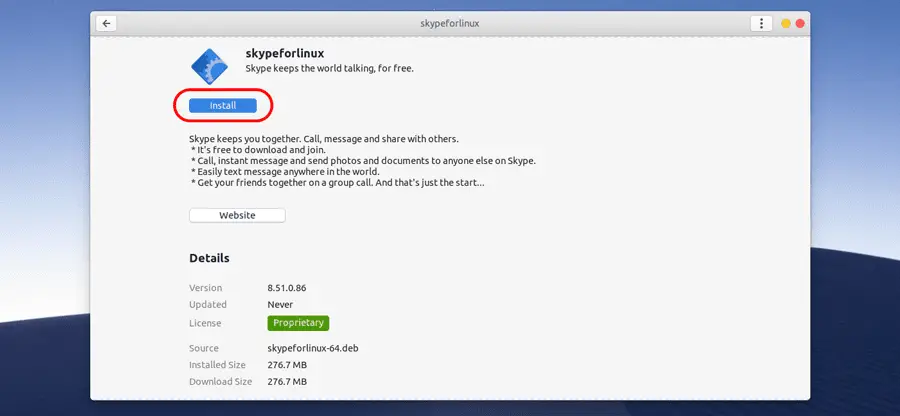 Secondly, you can use the manual approach to install Skype in your Linux.
To install a .deb file using apt
sudo dpkg -i path-to-package/skypeforlinux.deb

To install a .rpm file using dfn
sudo dfn localinstall path-to-package/skypeforlinux.rpm

To install using snap, visit the link below and click on the install button to install it.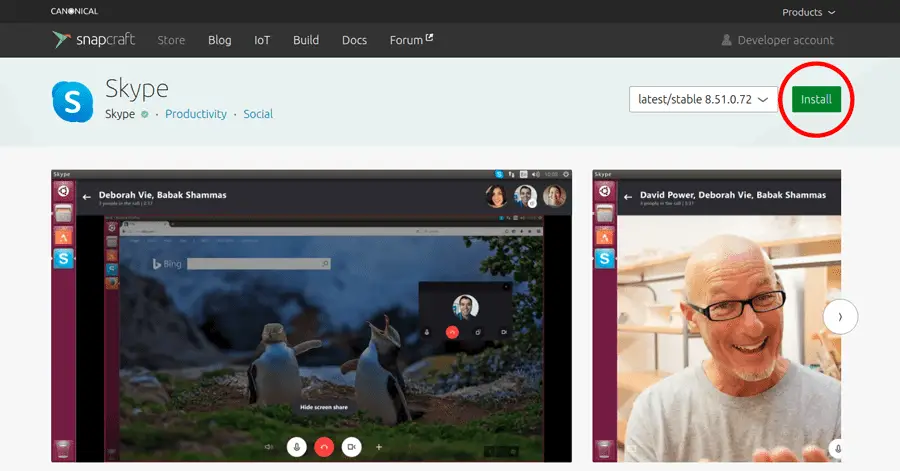 After the installation, just search in the menu and click on the Skype icon to start the application and simply log in and use the application.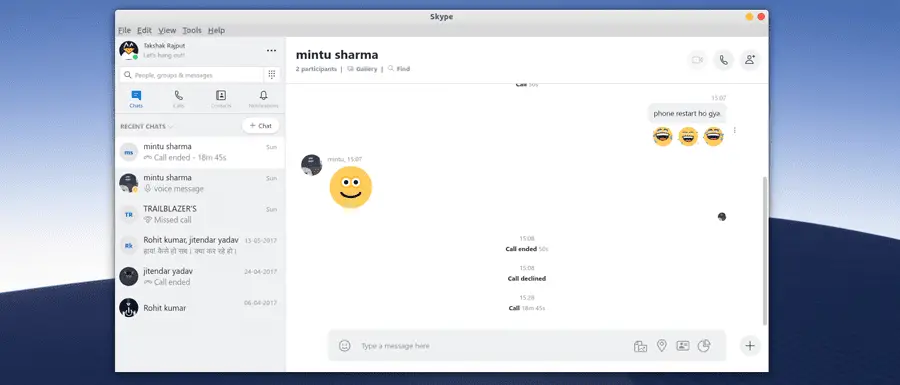 Video guide on Youtube for Skype
Alternatively, For a step-by-step video guide, check out this tutorial on Youtube for better understanding.
I hope, this helps you. Let me know if you have any doubt or issue in installing & setting up Skype for Linux. I will be happy to assist you. And don't forget to subscribe to the Youtube Channel and I will see you soon.
---