Privacy concerns of the users have been in buzz for the past few years now. Fortunately, People are way more concern about their data and personal information than ever before. Nowadays almost every single thing is online. The Internet has become a basic common thing just like food, clothes, and shelter. Therefore, Protecting your identity online is one of the major concerns of the 21st century and we all must employ the exercises to at least make things a bit complex for the data striving companies. This is why in this guide you will learn how to anonymize yourself on the internet with the TOR browser. I will guide you to the proper installation and use cases.
Before going any further, let's understand what is TOR anyway?
TOR (The onion router), it basically provides a multi-layer encrypted connection. It blocks the trackers or any kind of surveillance and does not leave your footprints for backtracking.
In layman's words: It makes you ghost on the internet and you can not use google easily, because they don't want you to be privacy-conscious. But I have a little workaround to that if you really want to use it.
Installing TOR on your Linux distro
First, we need to set up the TOR browser on the computer. For this visit the below link and download the package bundle which we will use for installation.

The above link will take to the download page. Click on the Linux logo and the tor bundle will start to download.
Now, this archive bundle needs to be extracted. Just right click on it and choose extract. You can also use the below command for the same.
tar -xvf tor-browser-linux64-version-name.tar.xz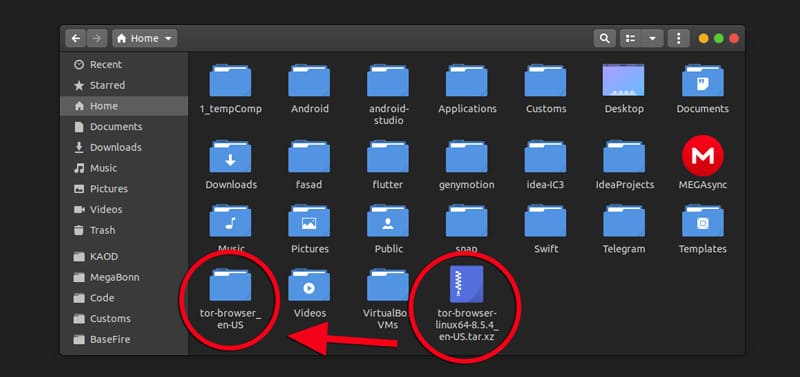 After this, you will see a new folder of TOR Browser cd the folder and there you will find a desktop entry file (start-tor-browser.desktop). Just run it and the browser will start.
./start-tor-browser.desktop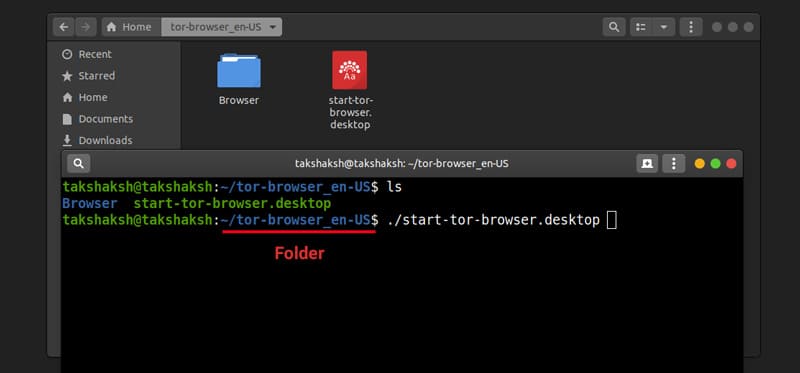 A tor browser will pop up, click the connect button and so that the browser can establish an anonymous connection.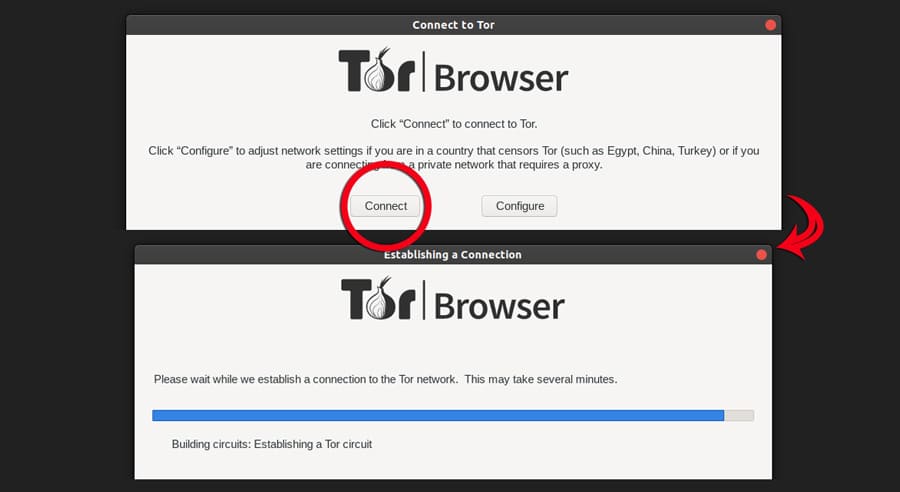 Now, you can browse the internet while protecting your identity.

Check out these .onlion links
These are some of the .onion links that you can visit and explore the dark web by yourself.
Hidden wiki URLs for 2019
http://zqktlwi4fecvo6ri.onion/wiki/index.php/Main_Page

On Hidden wiki website, you will find a lot of .onion URLs of all kinds of websites like Search engines, Financial, Commercial, Domain, Email, Social media, Hosting Services, and a lot more.

So go and discover yourself and be aware there.
Conclusion
So that's it to anonymize yourself on the internet with Tor browser for now. This article will get an update very soon with usability details so that you can get the benefits of this amazing browser. Bye for now.
Do subscribe to the Youtube channel.
---