Speedy guide on how to install Mate desktop environment on Ubuntu 20.04 and its derivatives like Linux Mint, Zorin OS, Pop OS, and other distributions, this guide is for all of theme.
Mate is a lightweight desktop environment popular among many Linux distributions. The project was started by a frustrated Arch user who did not like the Gnome version 3 so he forked the Gnome 2 and customized it for his use. The project later praised by many users making Mate a mainstream desktop environment.
Features ~
Easy to use
Resembles Windows
Lite on hardware resources
Have regular support
Installing Mate in Ubuntu or its derivatives
Mate desktop environment is available in the official official Ubuntu repository, so it can be directly installed without any hussle.
In order to get Mate, you can run this installation command. It will install the desktop environment.
sudo apt-get install ubuntu-mate-desktop
So now you have the Mate DE in you system, you may also want to change the desktop manager to lightdm and for that you can configure it with the below command.
sudo dpkg-reconfigure lightdm
You will see a similar window in the terminal to choose the desktop manager for you distribution. Here choose lightdm.

Now just reboot the system and choose Mate in the login screen and enter the password to login.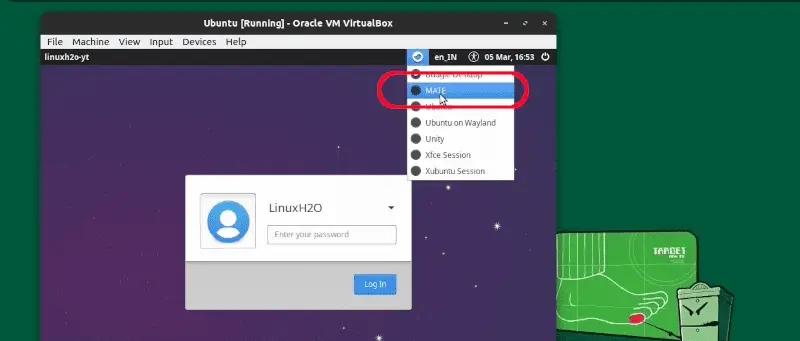 And you have it, the Mate desktop environment has successfully installed.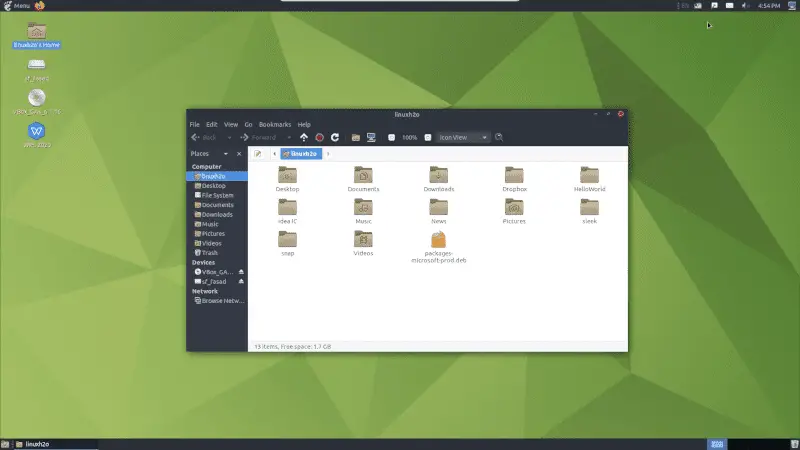 Also check: Install Deepin desktop environment in Ubuntu 20.04
Video guide on Youtube
Additionally, You can also watch a step-by-step video guide on YouTube for better tutorial walk through.
Conclusion
This is how you can get Mate in your Linux distribution. Let me know what you think about it in the comments and subscribe to the LinuxH2O Youtube channel. Till then, keep enjoying Linux.
---